2022 Ball St. Cardinals Preview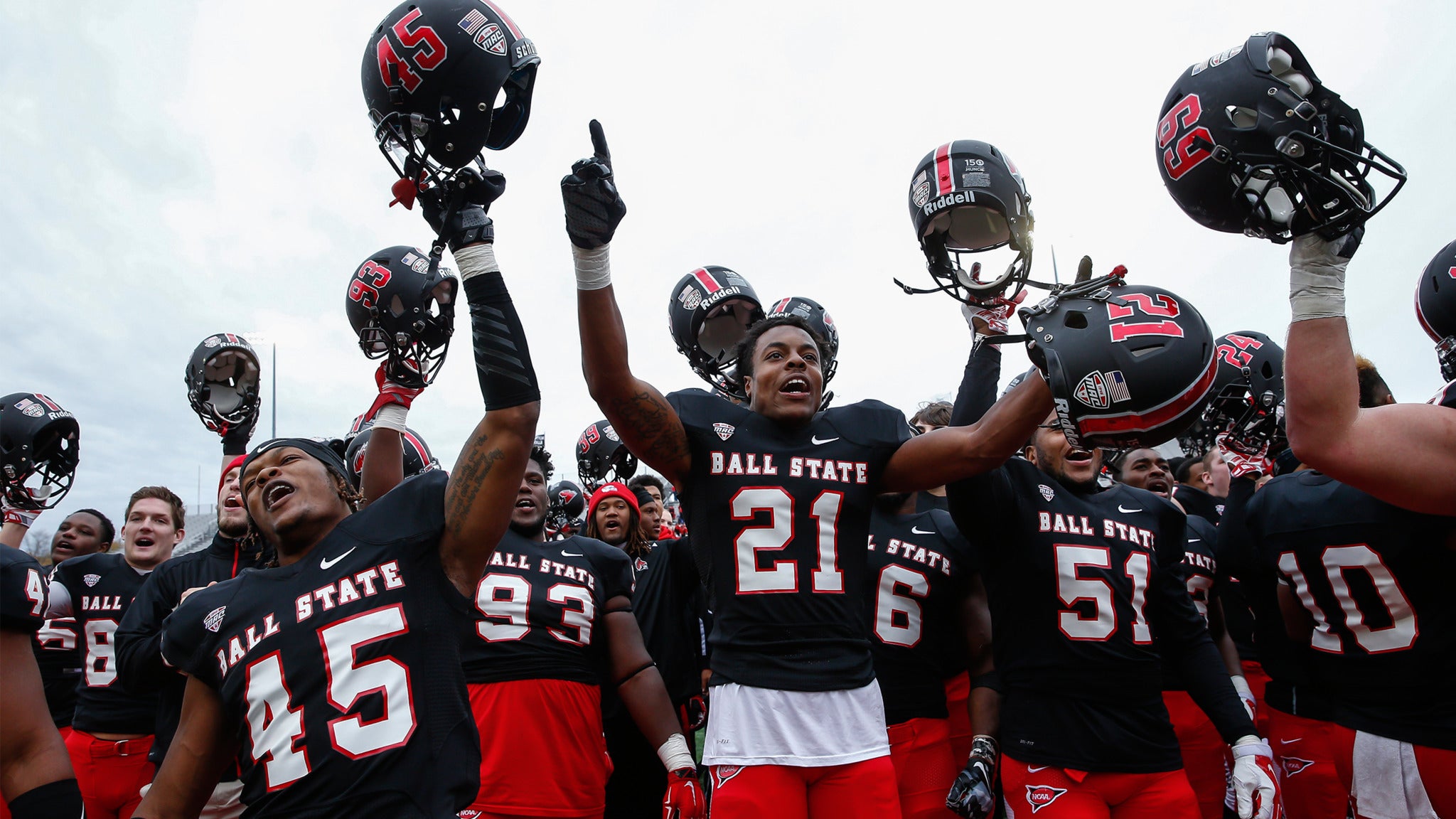 Ball St. Cardinals
2021-22 Season Record 6-7 (4-4 MAC West) - 4-8-1 ATS - 4-9-0 O/U
Returning Starters
Offense - 6
Defense - 5
Overview
After six straight losing seasons, Ball St. has made it to two straight bowl games and while it finished 6-7 last season, it does have something to build on. The Cardinals finished No. 23 in the final AP Poll in 2020 which was the first time in program history that they have finished in the final top 25 poll, albeit being a COVID-shortened season. That likely saved the job of head coach Mike Neu who compiled a 15-33 record in his first four seasons and the hope is to keep moving forward. The issue this season is experience as Ball St. had 10 starters back on both sides of the ball last season and it has only 11 in total back this year but this might not be as bad as it seems. The Cardinals were outgained in 12 of 13 games last season as they were hit hard by injuries so the resiliency they showed by even making it to a bowl game was a positive. Now they have to develop a young group to make it three straight.
Offense
The offense dropped off last season as the Cardinals averaged just 338.3 ypg and 24.1 ppg, No. 110 and No. 94 in the country respectively, as they scored 20 points or fewer in seven of their games. The offensive line was hit hard by those injuries and it shows how much the front five matters and now they do have some experience with all of the players getting time last year. John Paddock takes over at quarterback and while he does not have much game experience, he is a four-year senior that knows the system well. With a revamped offensive line and the two top running backs from last year in Carson Steele and Will Jones behind him, he can ease into the starting role. Two of the top three receivers are back so the parts are definitely in place all around to improve the unit as a whole but getting back to its 2020 offensive yardage average of 448 ypg could be a bit of a stretch.
Defense
The defense has been consistent over the last three seasons, allowing between 420 and 430 ypg, but those averages are not good ranking in the bottom third in the nation while playing in a weak conference like the MAC. The Cardinals graduated seven of their top eight tacklers so that is a big hit but a change in personnel could be good. Ball St. was solid against the run as it allowed 3.9 ypc but did give up 211 or more rushing yards in six of 13 games and this is a very undersized defensive line that could have issues plugging holes. The linebackers are in decent shape on the second level and will have to help out the secondary that finished No. 86 in passing efficiency defense. Ball St. averaged only 4.2 tackles for loss which was No. 121 in the country so it needs a bigger push but it will look to build on its 19 takeaways from last season which was a respectable No. 45.
2022 Season Outlook
This season can go either way as the overall production was lacking last year but making it to a bowl game gave the Cardinals extra practice time which helps a young team going forward. Ball St. opens the season at Tennessee as over a four-touchdown underdog but that is the only difficult non-conference game as it has Murray St. and Connecticut at home and a game at Georgia Southern which could be an early swing game. After Tennessee, the Cardinals open the MAC slate with a home game against a solid Western Michigan team and overall, three of the first four conference games are at home which means they close the season with three of four on the road, all three against winning teams from last season. 5.5 is the O/U win total and at first glance, six winnable games are on the schedule but it will likely take a couple of upsets along the way to go bowling again.