2022 Mississippi Rebels Preview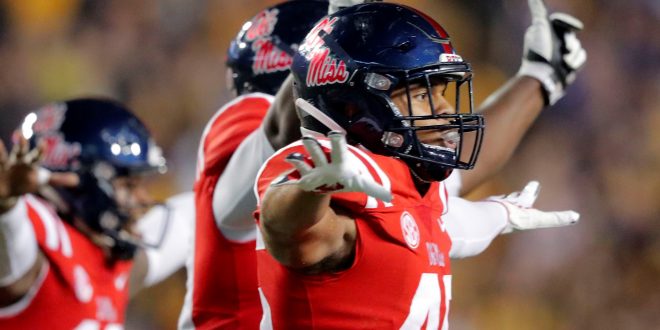 Mississippi Rebels
2021-22 Season Record 10-3 (6-2 SEC West) - 7-5-1 ATS - 3-10-0 O/U
Returning Starters
Offense - 5
Defense - 7
Overview
One word that can describe Mississippi football over the last couple decades - sustainability. This is one thing that has lacked in Oxford from its coaching hires. David Cutcliffe started strong and fell off in 2004. Ed Orgeron could never get it going. Houston Nutt turned it around and then fell flat in his final two years. Hugh Freeze got it going again only to falter in 2016. Matt Luke was never the answer. Now, Lane Kiffin is in his third season with the Rebels following a 10-3 campaign that ended disappointingly with a Sugar Bowl loss to Baylor after quarterback Matt Corral sustained an injury early in the game. The other two losses were to Alabama and Auburn on the road and half of his eight losses have come to those two teams and he gets them both at home this season. There are only 12 starters back this season but it is not a bleak situation with a top notch recruiting class coming as well as loads of transfer talent entering the picture.
Offense
Corral was a big part of the offense the last two seasons as he completed 69.2 percent of his passes for 6,686 yards with 49 touchdowns and 19 interceptions and his incredible career ended in a tough finish to watch. Mississippi finished No. 4 in total offense and No. 18 in scoring offense and while Corral was the main fixture, the running game was a star as well as the Rebels were No. 8 in rushing offense with nearly 225 ypg. The running game will be a complete rebuild but not from incoming freshmen or backups considering the leading returning rusher had only 78 yards but via transfers and the Rebels got two really good ones coming in with Zach Evans and Ulysses Bentley, part of seven defectors for the offense. Likely taking over at quarterback is Jaxson Dart who played a decent amount at USC and should fit right in. Wide receivers are new as well as the top three are gone and the offensive line is shifting around as well.
Defense
The Rebels allowed 428.8 ypg which was No. 101 in the nation and that was close to a 100-yard improvement from the previous season showing how bad it was in 2020. They did not allow a ton of points as the were No. 54 in scoring defense with 25.0 ppg which was down by 13 ppg from last year. Now, a lot has departed but there are enough returning playmakers with solid experience along with a few additional transfers to help right away. The strength will be in the backfield as Otis Reese and A.J. Finley combined for 181 tackles at the safety spots and while depth is short at cornerback, they will be fine as long as a pass rush emerges because the Rebels lost a lot up front. Inside lineman Sam Williams was a beast with 12.5 sacks, 57 tackles and four forced fumbles but he is gone and help is on the way. The outside rush is fine with Cedrick Johnson as are the linebackers with Troy Brown coming from Central Michigan.
2022 Season Outlook
Kiffin gets a lot of heat for his brashness and style and he tells it like it is which makes him unique as most coaches are like robots when they speak and give their opinions. That is why players love him and it has shown throughout his coaching career as he nails down transfers that make immediate impacts and that will be the case this season. Despite only 12 starters back, this is not a rebuild but a reload. He has won nearly two-thirds of his games in his career and this is the ideal spot for him. The schedule features seven home games including Alabama and Auburn as mentioned as well as Kentucky and Mississippi St. in the SEC. Mississippi should open the season 6-0 prior to the game with Auburn which starts the brutal part of the slate with all six games against teams projected for 6.5 or more wins. The O/U win total is 7.5 so it might take some road upsets to get to that over but late in the season, those are possible.