2022 Minnesota Golden Gophers Preview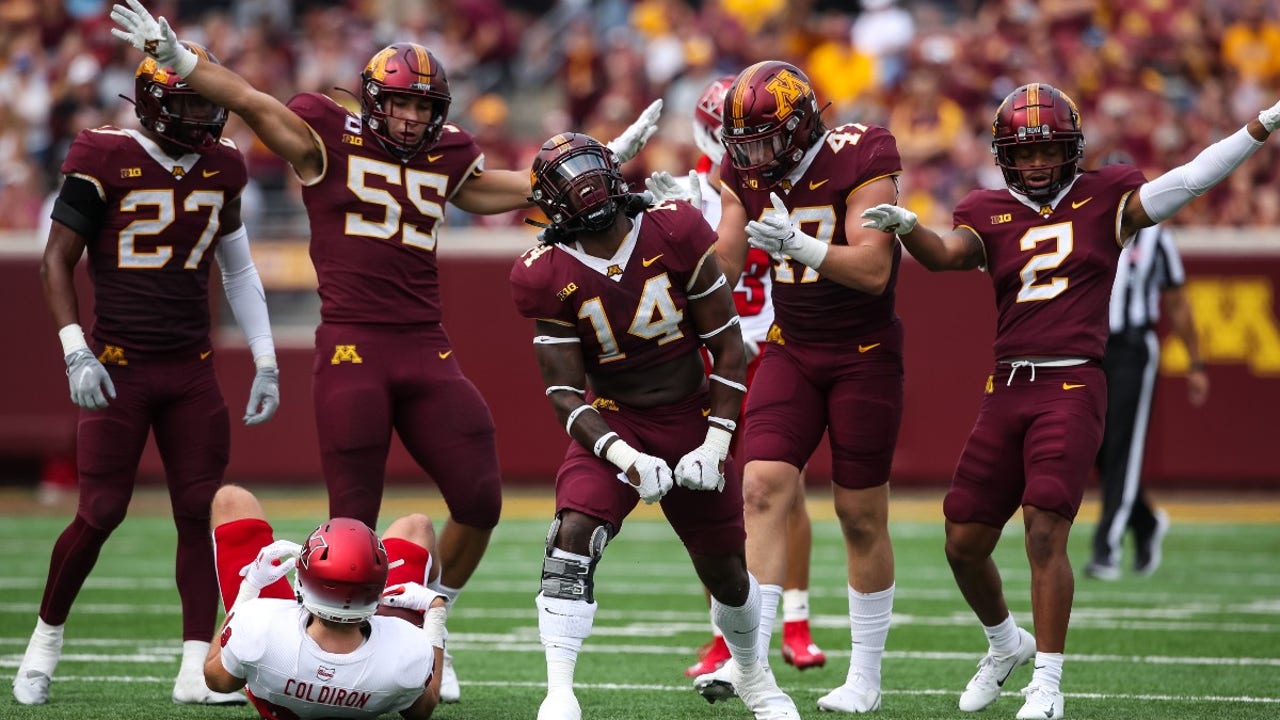 Minnesota Golden Gophers
2021-22 Season Record 9-4 (6-3 Big Ten West) - 8-4-1 ATS - 6-7-0 O/U
Returning Starters
Offense - 6
Defense - 6
Overview
Minnesota football was never really a thing through the late 1990s but it has quietly become one of the most consistent programs behind the usual big boys and it has come close a few times to making that next big step only to get stuck. In 23 seasons since 1999, the Golden Gophers have had records of .500 or better 13 times including eight campaigns of eight wins or more while competing in 17 bowl games. While none of this pertains to how the prospects are for this season, it simply shows that they have made the leap into the top half of the conference and are a team that everyone else has to respect. The Gophers finished No. 10 in 2019, the highest ranking since 1962 and last season they went 9-4 that included three losses by a combined 17 points. Head coach P.J. Fleck has built something that Jerry Kill started a decade ago and there appears to be no slowing down and will be on the cusp on a preseason top 25 ranking.
Offense
Minnesota struggled on offense last season as it finished No. 97 overall and No. 85 in points scored which was due to not having any sort of a consistent passing attack. The Gophers were No. 115 in passing offense but it was a much better No. 69 in passing efficiency which might be a better indicator of what to expect. Quarterback Tanner Morgan has taken a step back from his phenomenal 2019 season where he led Minnesota to an 11-2 record as he has completed just 58.9 percent of his passes for 3,418 yards with 17 touchdowns and 14 interceptions the last two years. Expect some of that 2019 magic to resurface as he has been in this system long enough and he has his top five receivers back and while none popped, there are explosive options. The Gophers running game led the way 195.2 ypg and get Mohamed Ibrahim back after rushing for over 1,000 yards in 2020 in just seven games. The offensive line is a strength again.
Defense
This is the area that Minnesota took charge as it was No. 4 in total defense, No. 9 in scoring defense, No. 9 in rushing defense and No. 10 in passing defense so there were no weaknesses across the board. The Gophers will undoubtedly take a step back this season but it should not be a big regression as the 2019 defense was nearly as good so they know how to get it done. Jack Gibbens was a force at linebacker but is now with the Tennessee Titans so it will be up to his counterpart from last season Mariano Sori-Marin who was second on the team with 85 tackles to take over the lead at inside linebacker. The defensive line is strong on the inside but it will need an upgrade with the pass rush as they had just 25 sacks, tied for No. 82 in the country, and should get it. The secondary is going to have to rely on a pair of new cornerbacks led by Justin Walley who had one interception and 28 tackles. The safeties will pick up the early slack.
2022 Season Outlook
Minnesota is right in the middle of the pack to win the Big Ten and if the offense can make a move and the defense maintains itself, it could be a surprise sleeper. The schedule has both good and bad aspects to it and overall, it is probably in their favor. Overall, there are seven home games and five road games as the Gophers start the season with three consecutive nonconference home contests against New Mexico St., Western Illinois and Colorado so a 3-0 start is expected before diving into the Big Ten slate. The bad part is that five of the nine games are on the road with three of them at Michigan St., Penn St. and Wisconsin but they are spread out a month apart. Making up for that is the fact Minnesota misses Ohio St. and Michigan altogether for the second straight season. The O/U win total is 7.5 and there are enough winnable home games to get close while games at Illinois and Nebraska could be the deciding factors.