2022 Arkansas Razorbacks Preview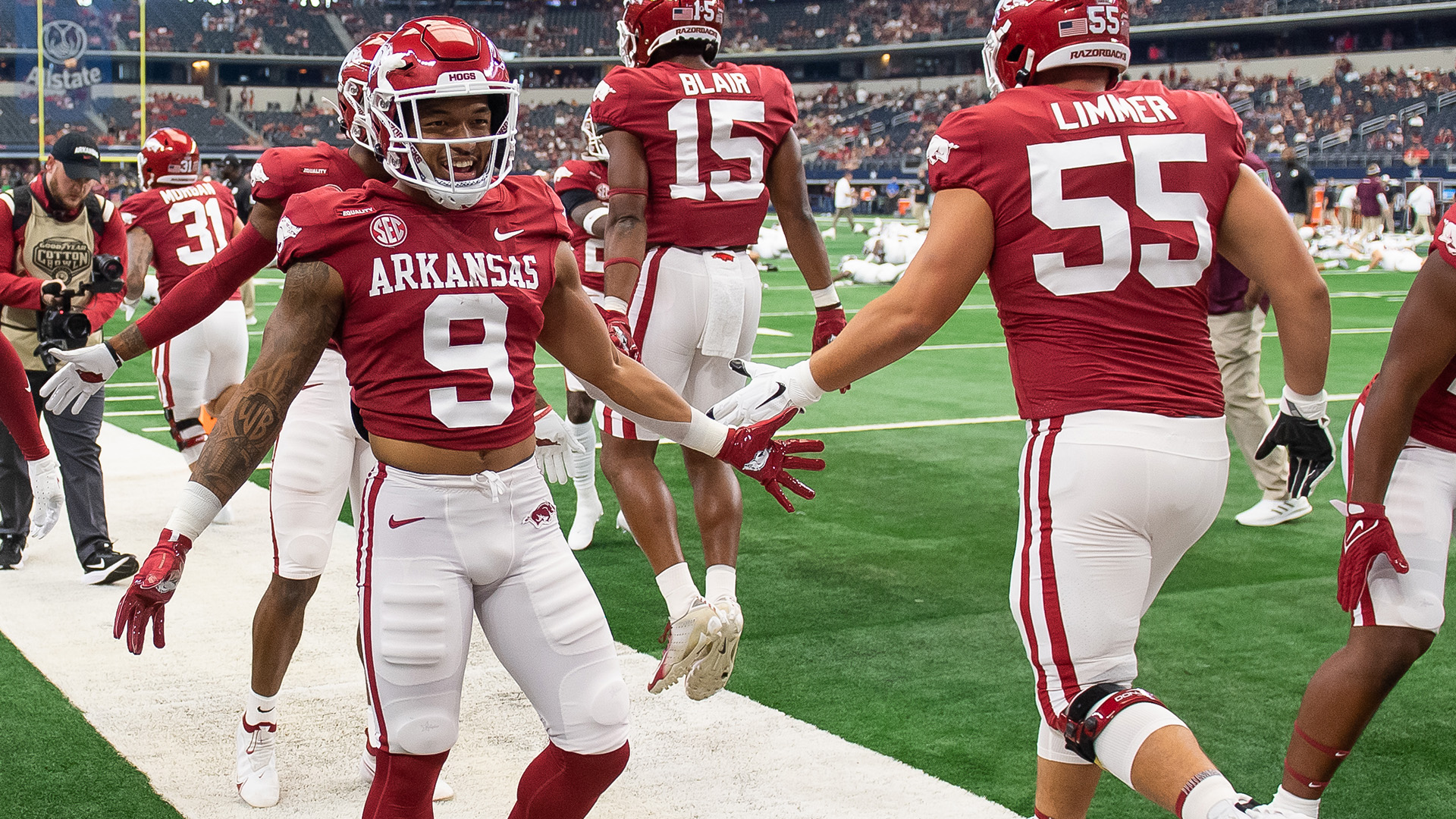 Arkansas Razorbacks
2021-22 Season Record 9-4 (4-4 SEC West) - 8-4-1 ATS - 7-6-0 O/U
Returning Starters
Offense - 8
Defense - 6
Overview
It was a very successful season for Arkansas and second year head coach Sam Pittman as it won nine games, the most victories since 2011, and it was two more wins than the last three seasons combined. The Razorbacks went to their first bowl game since 2016 and defeated Wisconsin in the Outback Bowl and they can build on that heading into this season. Arkansas has had only one winning season in the SEC since Bobby Petrino left in 2011 and while the conference as a whole is a beast, the SEC West is brutal with every team capable of producing a winning record. The Razorbacks have plenty of experience all around and the building block from last season attracted some highly touted transfers. Another winning season is likely but the schedule will dictate how many wins are attainable as it is a tough one and it will be important to get off to a fast start.
Offense
KJ Jefferson is duel-threat quarterback that led the team in rushing and was excellent in the passing game as he tossed 21 touchdowns and just four interceptions. He did lose his best receiver to graduation but there is good depth here with three key pass catchers back along with transfer Jadon Haselwood coming in from Oklahoma. Second leading rusher Trelon Smith surprisingly left the team and transferred to UTSA but his 592 yards will be made up by Raheim Sanders and Dominique Johnson who combined for 997 yards on the ground so the No. 1 ranked rushing offense in the SEC could be even better. It will come down to the offensive line that is big and will open holes but needs to improve in pass protection as it allowed 2.31 sacks per game, No. 70 in the nation. This is the second year under offensive coordinator Kendal Briles, yes that pedigree, so they could be better in 2022.
Defense
The defense was a huge improvement in 2021 as the Razorbacks finished No. 50 in the country with 367.7 ypg and while that is just above average, they gave up 400 yards only four times after doing so 17 times in the previous two seasons. While pass protection needs to improve on offense, the pass rush needs to improve on defense as they averaged only 1.85 sacks per game which was tied for No. 89 in the country and their top sack leader that is back had just 3.5 sacks. Drew Sanders transferred in from Alabama to go alongside Bumper Pool to form a solid linebacking core to help get into the backfield. The secondary has to replace a safety and a corner and the likely guys to take over are two transfers from SEC schools so the athleticism will be there. While the principal defense is a 4-2-5, Arkansas implements a 3-2-6 at times and it has the players in place to succeed.
2022 Season Outlook
Arkansas opened the season 4-0 last year and while it does not have a true road game until its sixth game, a fast start will be difficult. The Razorbacks open with Cincinnati, which will be good but not like 2021, and then four of the next five games are all SEC contests against South Carolina, Texas A&M (neutral), Alabama and at Mississippi St. After Alabama, Arkansas does not play another home game for five weeks so that is a tough stretch but the back end offers an opportunity to close strong. It misses Georgia, Florida and Tennessee and its two games against the SEC East are against two of the bottom teams. The Razorbacks are pegged to finish fourth in the SEC West so it will take some overachieving to surpass its 4-4 conference record from last season. The win total is at 7.5 and they will be favored in seven games so a couple upsets might have to occur for the over to hit.