2022 Georgia St. Panthers Preview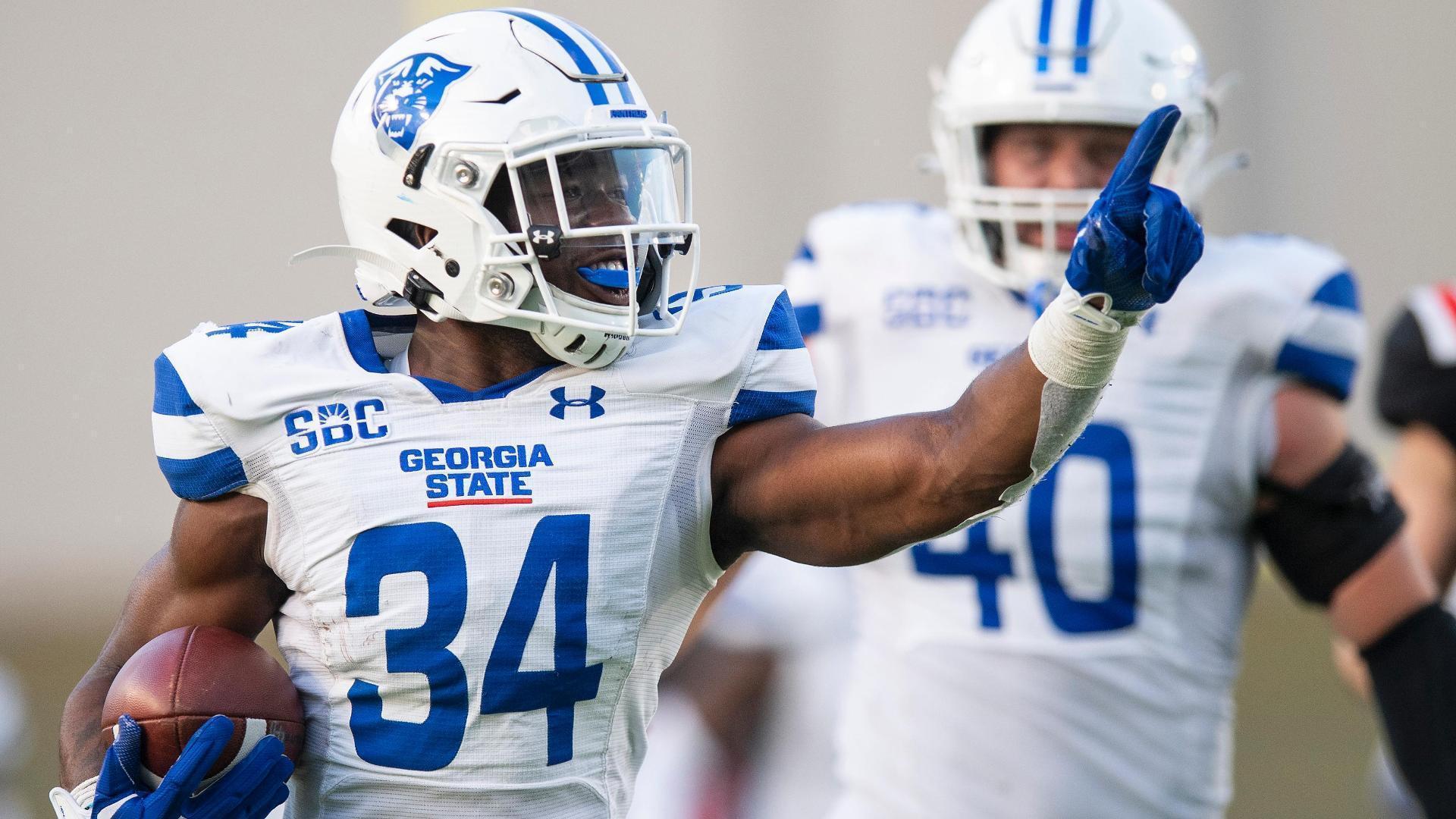 Georgia St. Panthers
2021-22 Season Record 8-5 (6-2 SBC East) - 9-4-0 ATS - 7-6-0 O/U
Returning Starters
Offense - 8
Defense - 7
Overview
It was a rough start into the FBS ranks for Georgia St. as it went 1-23 in its first two seasons but then put together a .500 season and its first bowl game but the wheels fell off again as a 2-8 start in 2016 cost head coach Trent Miles his job. Shawn Elliott took over and promptly put the Panthers back into the postseason and after a hiccup in 2018, it has been three straight winning seasons, finishing 21-15 overall. Another big season is expected and that could gobble up Elliott for a bigger job but first things first, Georgia St. will be looking for its first ever trip to the SBC Championship game. The Panthers have done a great job in getting a lot of players on the field as this is the fourth straight season they have at least 15 returning starters at their disposal and that is the exact number in 2022. The schedule is not in their favor but a veteran group can get past that.
Offense
Despite a very unbalanced offense, the Panthers did just enough and relied on the other side for a lot of their victories. They finished No. 9 in rushing offense with 224.2 ypg but the passing game left a lot to be desired, averaging 158 ypg, good for just No. 119 in the nation. Darren Grainger took every regular season snap and threw for 16 touchdowns and only four interceptions but he completed just 58 percent of his passes for 1,512 yards and Georgia St. will look for more production out of him this season. He is a duel threat that has plenty of downfield options, he just has to be more accurate. Four of five starters are back on the offensive line that did a solid job in protection while creating running lanes and the unit should be even better. Running backs Tucker Gregg and Jamyest Williams both return after combining for 1,709 yards and 19 touchdowns.
Defense
When the offense was not in top form, the defense led the way especially down the stretch. The overall numbers were not great as the Panthers finished No. 86 in total defense and No. 81 in scoring defense. They allowed 38 ppg in their first five games, which actually included a nine-point effort against Charlotte, but they improvement immensely by giving up only 20.3 ppg over the final eight games. Seven starters are back and the goal is more consistency from the start and Georgia St. will rely on a strong linebacking corps led by Blake Carroll and Jordan Veneziale who combined for 169 tackles and 9.5 sacks. The rushing defense was decent as they allowed 147.4 ypg which was No. 56 in the country and they need a bigger push from the defensive line. The secondary was lit up numerous times but a lot of that was due to teams needing to pass because of being down.
2022 Season Outlook
The Sun Belt has produced many coaches that had great success and moved on to much bigger jobs and Elliott could be the next in line although he is under contract until 2024 after signing an extension. But bigger jobs do not always pan out and he does seem content at the goal at hand. The Panthers opened 1-4 last season and getting off to a strong start this year will be difficult as they open with a game at South Carolina and then host North Carolina to start a stretch of three straight home games that also includes Charlotte and Coastal Carolina. A trip to Army concludes the nonconference schedule and the final seven Sun Belt games are not overly tough but a trip to Appalachian St. is a brutal one. The Panthers O/U win total is 7.5 which is attainable but it will likely take an early upset or two and with this much experience and an improved offense, it is very doable.