2022 Connecticut Huskies Preview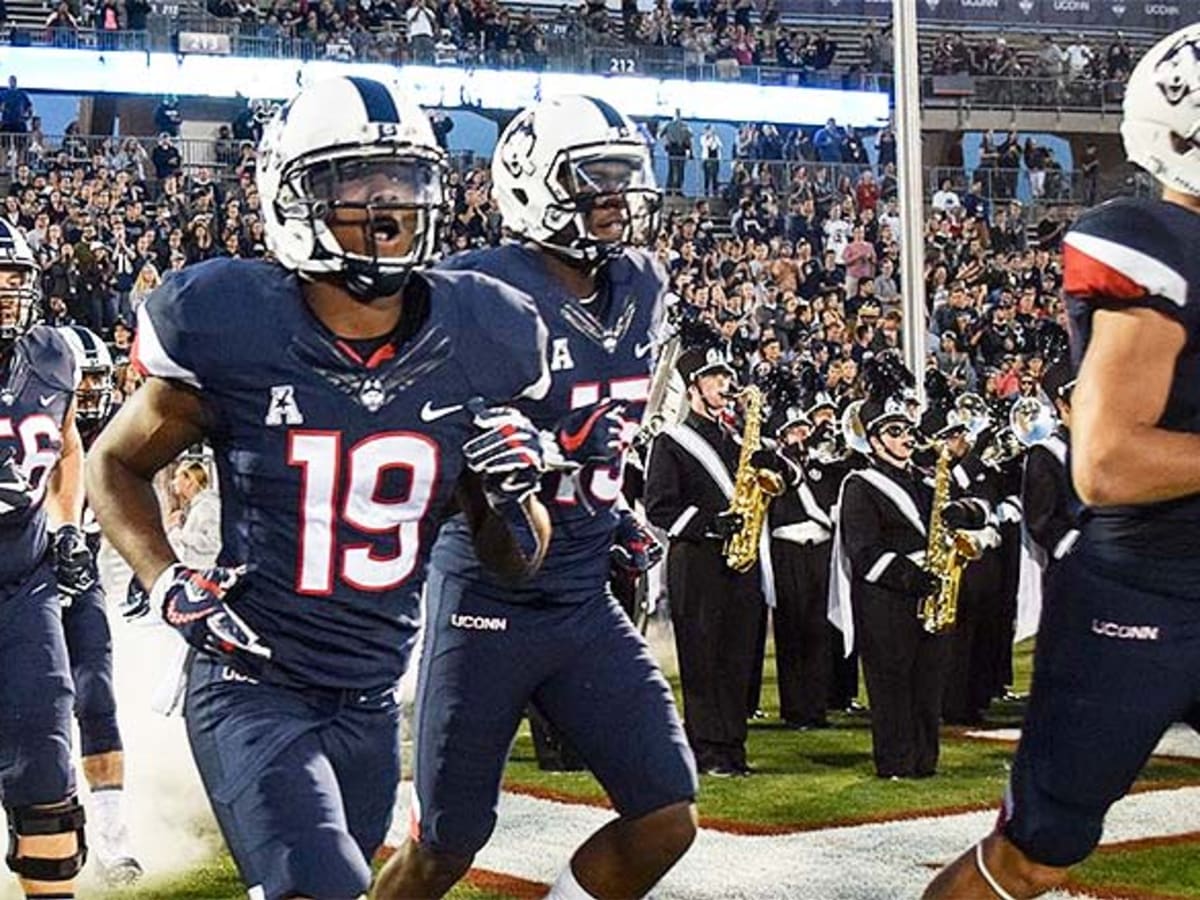 Connecticut Huskies
2021-22 Season Record 1-11 (N/A) - 6-6-0 ATS - 6-5-1 O/U
Returning Starters
Offense - 8
Defense - 8
Overview
It was another rough season for Connecticut and head coach Randy Edsall had seen enough, announcing his retirement after two games effective at the end of the season but he was not given that as he was let go immediately. The Huskies finished 1-11, the only win coming against Yale of the FCS and they have gone 4-32 over the last four years including 2020 where they did not even take a snap. Only one win over this span was over an FBS team, Massachusetts, which is just as bad. They have won more than three games only once since 2013 which resulted in a 6-7 season and the last winning record came in the days of the Big East. Jim Mora, Jr. takes over as head coach and he is in a decent situation for improvement as he has a lot coming back but as is the case sometimes, more can be less and it is difficult to get rid of poison left in a program but maybe Mora, Jr. has a cure.
Offense
Eight starters are back on an offense that was close to the worst in every major category including No. 128 in total offense and No. 129 in scoring offense. It will not get any worse but how much improvement there is comes down to the quarterback play. How bad was it? Six players took a snap last season and only one of those is back but the Huskies will rely on Penn St. transfer Ta'Quan Roberson to take over as the starter and he has a ton of potential as a duel-threat. He has a plethora of receivers to target as three of the top four are back and they also should have a healthy Cameron Ross back after missing 10 games last season after an outstanding 2019. Their leading rusher is back as well as Nate Carter rushed for 578 yards on a solid 4.6 ypc. The weakness is the offensive line with only two starters back and there will be issues if this unit cannot at least be somewhat competent.
Defense
Defensively, Connecticut was nearly as bad as the offense ranking No. 106 or worse in overall, scoring, rushing and passing defenses and those problems were similar to the other side where having a year of not hitting the field was devastating. Eight starters are back on the stop unit and a lot of young players received plenty of time last season so there is experience and finally with a year under their belt, better things should come about. The Huskies did lose their best pass rusher and only 7.5 sacks return so the defensive line is already behind the eight-ball and is the clear weakness. The secondary has a pair of upperclassmen corners and while the safeties are only sophomores, all four started last season. The strength last year were the linebackers and that will be the case again as the two top tacklers are back and Connecticut gets an SEC transfer to man the outside.
2022 Season Outlook
Things have to turn around sometime or football might not be around much longer in Storrs at the top level. Clearly, Edsall was past his prime and his second stint derailed the program with possible long lasting effects. Mora, Jr. has experience at the highest of levels so his presence alone is big and should get the most out of this team. The schedule is frontloaded for failure as the Huskies travel to Utah St. in their opener but do get Central Connecticut St. at home a week later and then Syracuse before going to Michigan and NC State in back-to-back weeks. Another loss at home against Fresno St. likely ends the first half at 1-5 and while there are a couple winnable games down the stretch, it will not be easy. The O/U win total is 2.5 which seems about right but trying to figure out that third winner, let alone the second, will make over bettors sweat it out.