2022 Houston Cougars Preview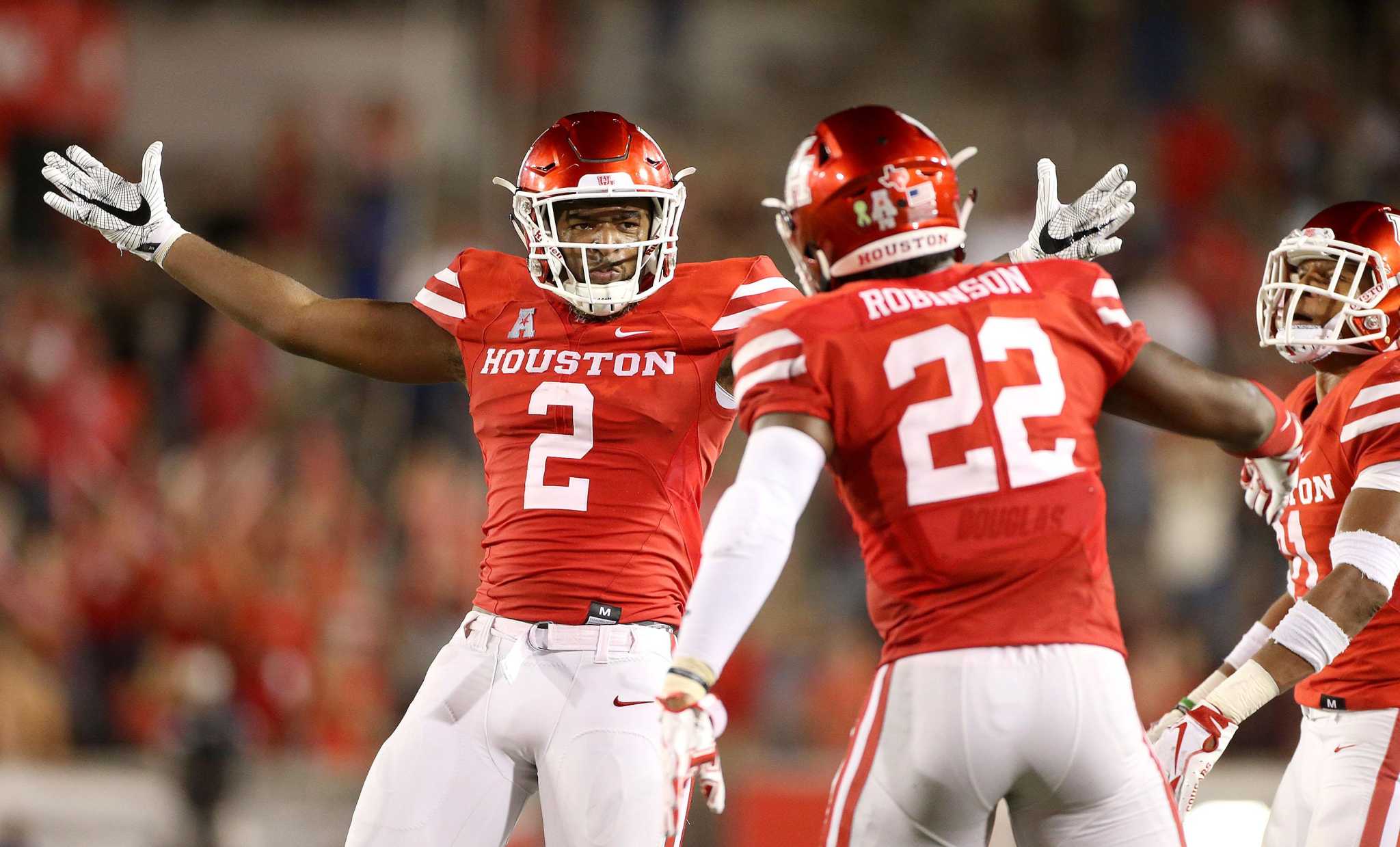 Houston Cougars
2021-22 Season Record 12-2 (8-0 AAC) - 8-6-0 ATS - 8-6-0 O/U
Returning Starters
Offense - 7
Defense - 6
Overview
Houston dropped its opener against Texas Tech and then it ran off 11 straight wins before getting clobbered by Cincinnati in the AAC Championship. It was a very successful season at 12-2 after a couple down years to rebuild and the Cougars remain an elite force in the AAC heading into this season. Tom Herman went 22-4 in two seasons before leaving for Texas and while Major Applewhite had two winning seasons, Dana Holgorsen was hired in 2019 and he proved his worth in 2021 and looks to continue the success before heading to the Big XII next season. 13 starters return with balance on both sides of the ball and the Cougars are ranked No. 34 in the nation in returning production so they are poised once again to roll through the AAC and set up a date for another championship game with Cincinnati as they do not play in the regular season for a second straight year.
Offense
The Cougars offense was very good as they averaged 416.0 ypg and 37.3 ppg, No. 30 and No. 14 in the country respectively. The bookend losses against Texas Tech and Cincinnati saw them score just 21 and 20 points and managed a mere 17 points in its bowl game win but was explosive everywhere else. Seven starters are back including quarterback Clayton Tune who threw for 3,544 yards with 30 touchdowns and 10 interceptions and he is now back for his fifth season and can be even better. He has his favorite target back in Nathaniel Dell who had 1,179 receiving yards and 12 touchdowns with plenty of pieces behind him. The offensive line gets three starters back and a massive transfer from Texas but the offense did take a huge hit as running back Alton McCaskill tore his ACL in the offseason and his 883 yards and 16 touchdowns will have to be replaced.
Defense
It was a huge turnaround for the defense that had nine starters back for a second straight season and it improved by 169 total yards and 14 points over the last two seasons. They finished No. 6 in total defense and led the nation in third down defense and while only six starters are back in 2022, the cupboard is full on all levels. Leading tackler Donovan Mutin is back in his leading linebacker role and there is plenty of depth around him. The defensive line is loaded with talent and it starts with ends Derek Parish and D'Anthony Jones who combined for 11 sacks and 67 tackles and will once again be an integral part of the stout rushing defense. The passing defense finished No. 14 in efficiency and Houston is led by safety Gervarrius Owens who made the All AAC First Team and while both starting corners are gone, there is depth here just like everywhere else.
2022 Season Outlook
A repeat of last season would be difficult for a lot of teams, especially losing a decent amount of starting players and a pair of massive playmakers but Houston is in good shape to be just as good in its final season in the AAC. Granted it is a weak conference so getting through that has not been an issue for most of its nine years but last season was special and with a weaker Cincinnati team, this could be the year which would make a great sendoff. The schedule does not open easy as the Cougars are on the road at a sneaky good UTSA team and then at Texas Tech. The nonconference slate closes with home games against cupcakes Kansas and Rice. The AAC schedule is what it is but four tough road games await. The O/U win total is set at 9 which is aggressive but missing Cincinnati and UCF is important and it will take a big road performance for them to surpass the nine wins.