2022 Virginia Cavaliers Preview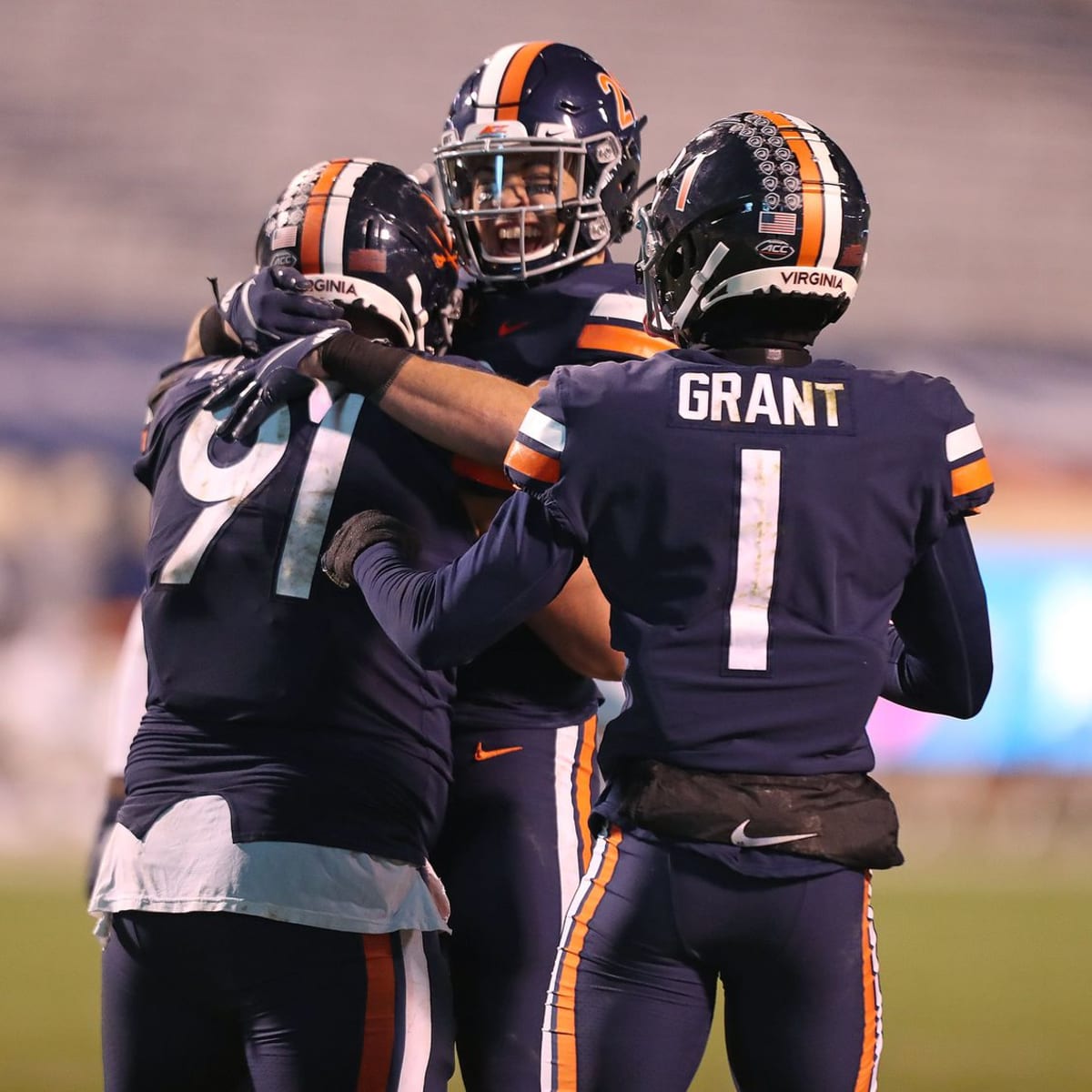 Virginia Cavaliers
2021-22 Season Record 6-6 (4-4 ACC Coastal) - 7-5-0 ATS - 4-8-0 O/U
Returning Starters
Offense - 4
Defense - 6
Overview
Virginia has been stuck in neutral forever and forever goes back to 1890. The Cavaliers have never had a final ranking higher than No. 13 and have not closed a season ranked at all since 2004 while appearing in only five bowl games since then. Former head coaches George Welsh and Al Groh had their moments but could never push them to elite status in the ACC and since then, Mike London and Bronco Mendenhall produced only three winning campaigns between the two in 12 seasons. Mendenhall stepped down after last season and Tony Elliott takes over after spending the last seven seasons as the Clemson offensive coordinator so there is buzz in Charlottesville even after the Tigers offensive woes last season. There is a lot to be done and despite only 10 starters back and a returning production ranking of No. 123, Virginia is projected for a winning record facing a pretty favorable schedule.
Offense
Virginia wasted one of the better offensive seasons it has had in a very long time as it finished No. 3 in total offense and No. 22 in scoring offense but lost three games where they scored at least 38 points as the defense could not keep up. Quarterback Brennan Armstrong was tremendous as he threw for 4,449 yards with 31 touchdowns and 10 interceptions while completing over 65 percent of his passes but he will be in a precarious situation this season. He gets his three top receivers back and will have the second leading receiver from 2020 back after missing last season. The problem is that the offensive line has to replace every starter as four of those transferred out and after allowing 40 sacks last season, this is a problem. The running game did not do much last season for good reason but the Cavaliers could use some more balance as the leading returning rusher is Armstrong.
Defense
The defense posted two shutouts last season and it was still horrible as Virginia finished No. 121 in total defense and No. 103 in scoring defense and even an average unit can do wonders for the team as a whole. Only six starters are back and experience is lacking all around as the Cavaliers come into the season with a defensive returning production ranking of No. 125. They do possess a solid linebacking corps with Nick Jackson returning after leading the team with 117 tackles and picking up 2.5 sacks while Hunter Stewart also returns in the 4-2-5 scheme. The secondary brings back some experience as well led by safeties Coen King and Antonio Clary who combined for 82 tackles but the unit as a whole has to take the ball away after having only eight interceptions. The defensive line is the weak link as they need to create more pressure and not allow 5.8 ypc like last season.
2022 Season Outlook
Elliott brings in a winning attitude from Clemson but it will take more than just that to form a team that can compete in a very competitive conference. And it largely comes down to the defense that needs to make plays. There are six teams ahead of Virginia to win the conference and the Cavaliers do not have to play four of those so the schedule is in their favor. Virginia opens with Richmond and then goes to Illinois before coming back home against Old Dominion prior to ACC play. It starts with two road games at Syracuse and Duke, both of which are winnable and then five of the next six games are at home with a bye week thrown in there as well before closing at rival Virginia Tech. the O/U win total is set at 7 and if the offense continues to hum along, a 5-0 start is not out of the question even with three of those one the road. The back-half sets up well even though against tough opposition.