2022 Georgia Tech Yellow Jackets Preview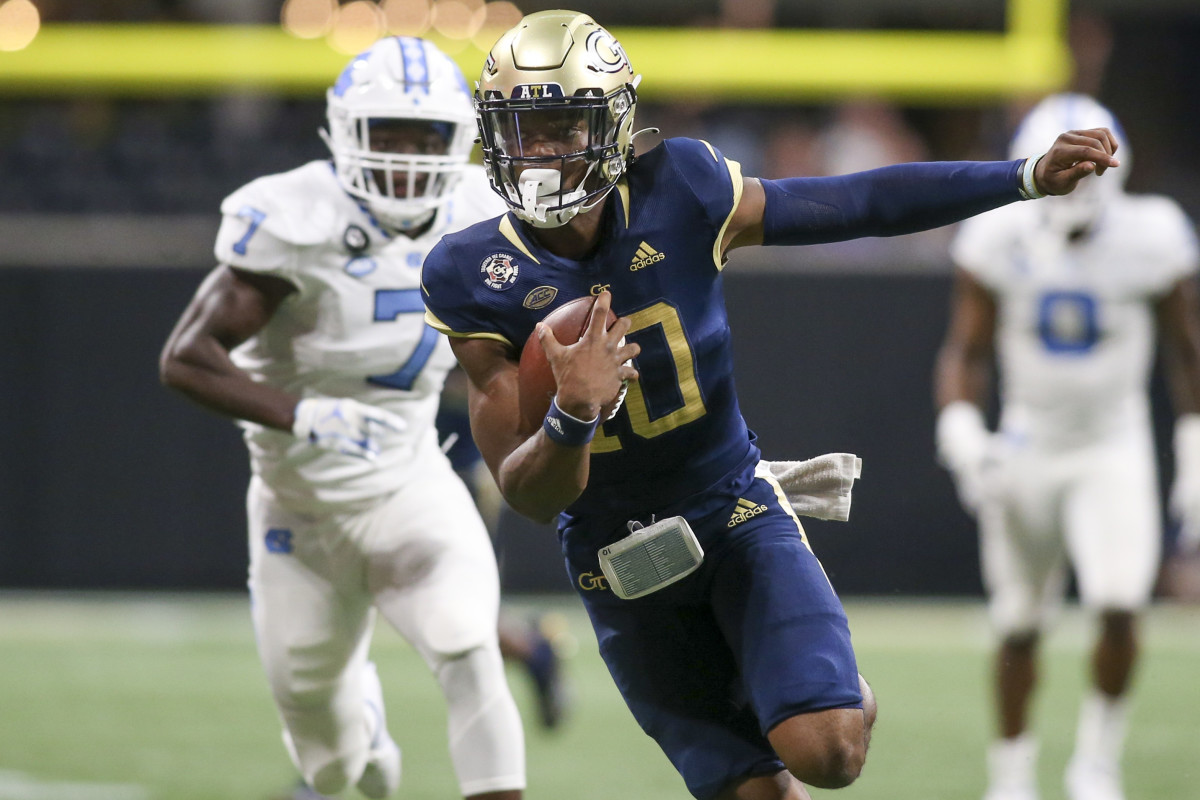 Georgia Tech Yellow Jackets
2021-22 Season Record 3-9 (2-6 ACC Coastal) - 4-8-0 ATS - 6-6-0 O/U
Returning Starters
Offense - 5
Defense - 3
Overview
Apparently, eight seasons of .500 or better in 11 years for Paul Johnson as the head coach of the Yellow Jackets was not good enough as he was canned after the 2018 season and the Georgia Tech brass has to be kicking themselves. Geoff Collins was hired after two successful campaigns at Temple and nothing has gone right. He has gone 9-25 in three years and after ending last season with six straight losses including getting shutout against Notre Dame and Georgia in the final two games by a combined 100-0, the fact he still has a job is a little shocking. He did what a lot of coaches do and that is clean house with his coaching staff to shift some of the blame but that is not going to cure what is going on here. This is certainly the last stand and it could end early as the first part of the schedule is vicious as a 1-4 start is the odds on favorite and an interim coach will likely take over.
Offense
The running game used to be the bread and butter of this offense but that has fallen off dramatically. While it has not been horrible, averaging 4.7 ypc over the last two seasons, a shift to a pro style offense has taken away more opportunities and the quarterback play has been underwhelming. The Yellow Jackets finished No. 95 in in passing offense behind Jeff Sims who threw for only 1,468 yards with 12 touchdowns and seven interceptions. The problem was the inability to convert on third down as they succeeded on only 35.4 percent of their tries which was No. 101 in the nation. He has the ability but he needs to execute better and a lot of that will come down to the offensive line as they will be replacing three starters with incoming transfers. The top two rushers are gone and the receivers are good enough to make big plays but have yet to show it so it all has to come together quick.
Defense
The defense has been consistent the last two seasons, consistently poor, averaging three fewer yards and points per game last season than in 2020 but the season averages of 456.1 ypg and 33.5 ppg were No. 117 and No. 112 respectively. Only three starters return and that could be a good thing for a defense that was so bad as a full rebuild could produce improvements. The two top players are gone via the draft and the Yellow Jackets also lost two key players to transfer and the biggest challenge will be in the secondary. They were the worst team in the country in passing efficiency defense as they allowed a whopping completion percentage of 65.3 percent, 28 touchdowns and had only three interceptions. The best returning player is linebacker Charlie Thomas and after that, it is a bunch of young players and incoming transfers that will be a work in progress from the start.
2022 Season Outlook
Collins came into a decent situation and the last two seasons, he had 19 and 18 starters return but the results were no where near expectations. The pressure is on with basically a new roster and he will have to work some magic to sniff .500 if he can make it through the season. Opening the year with Clemson as a 19-point underdog is not ideal and after a home game against FCS Western Carolina, the Yellow Jackets host Mississippi before heading to UCF and Pittsburgh, hence the likely 1-4 start. Getting Duke at home will be only time they will be favored the rest of the way and the road slate in the ACC is difficult with the other home games coming against Virginia and Miami. The O/U win total is 3.5 and the under seems like the logical choice but there is not a whole lot of room to cash that as an upset or two will doom that yet that is impossible to predict at this point.