2022 Tennessee Volunteers Preview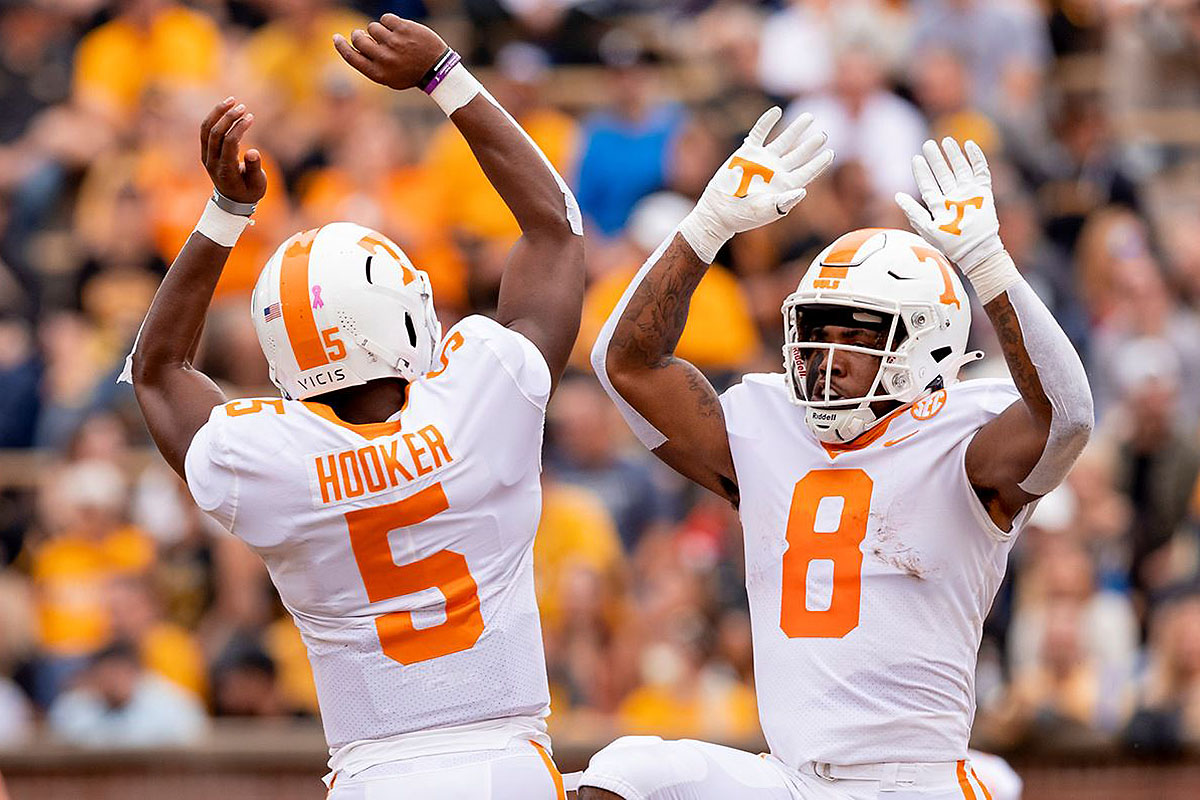 Tennessee Volunteers
2021-22 Season Record 7-6 (4-4 SEC East) - 5-8-0 ATS - 10-3-0 O/U
Returning Starters
Offense - 8
Defense - 7
Overview
It has been a coaching carousel in Knoxville since head coach Phillip Fulmer was let go back in 2008, the year after Tennessee had its last double-digit winning season. Those were commonplace for the Volunteers as Fulmer was involved in a stretch of 16 straight bowl games but have been sporadic of late with just five appearances over the last 11 years. Josh Heupel took over last season for Jeremy Pruit who was fired for recruiting violations and got them back into the postseason following a 3-7 season in 2020. Tennessee did not exactly light the SEC on fire but blew out the teams they were supposed to and losing to Alabama, Georgia and Mississippi is nothing to get down about but the Volunteers have been waiting a long time to get back in that mix. It might not be this season but Heupel did an outstanding job at Central Florida and he could be just the right guy here.
Offense
After plodding along for a few years, the Tennessee offense got rolling last season as it finished No. 16 overall and No. 9 in scoring. The Volunteers did have troubles against the big boys but that was expected and they were still able to increase their output by 140 ypg and 17 ppg from the previous season. Give credit to quarterback Hendon Hooker, who was not even the starter and the beginning of the season, as he ran an efficient offense, throwing for 2,945 yards with 31 touchdowns and just three interceptions while completing close to 70 percent of his passes. His favorite targets are back led by Cedric Tillman who had over 1,000 yards receiving and 12 touchdowns. The running game will be fine with leading rusher Jabari Small returning after rushing for 792 yards. The offensive line opened holes but needs to pass protect better as they allowed 44 sacks, No. 123 in the nation.
Defense
The defense was not very good last season, putting up roughly the same numbers from 2020 as it had just five starters returning and struggled in both areas but should improve in year two of the system. They finished No. 85 in total defense and No. 79 in scoring defense and while they did have some really solid efforts, they were bludgeoned in others and a happy medium would be just fine. Tennessee plays a scheme with two linebackers and both are outstanding as Jeremy Banks and Aaron Beasley combined for 212 tackles and seven sacks with plenty of depth behind them. The defensive line is huge and the rushing defense was better than the passing defense and should continue to get better. Despite the Volunteers applying excellent pressure, the secondary struggled but has two good safeties in Trevon Flowers and Jaylen McCollough that combined for 131 tackles and five picks.
2022 Season Outlook
There is a buzz again in Tennessee even though it was just one season that resulted in a one game over .500 record but it just felt different. Offense makes people excited and this offense did that and will likely create more enthusiasm. Hooker is ranked No. 3 in the SEC among quarterbacks and the sky is the limit but getting through the conference schedule will be a challenge. The nonconference schedule features three cupcakes at home with Ball St., Akron and UT-Martin with a road game at Pittsburgh also included. As for the SEC, the bad news is road games at LSU, Georgia and South Carolina but they do get Florida and Alabama at home although that really does not constitute as good news. Vanderbilt, Missouri and Kentucky are also mixed in. The O/U win total is set at 7.5 and with the looks of seven wins on paper, it is going to take a couple upsets to get to the over.