2022 Iowa St. Cyclones Preview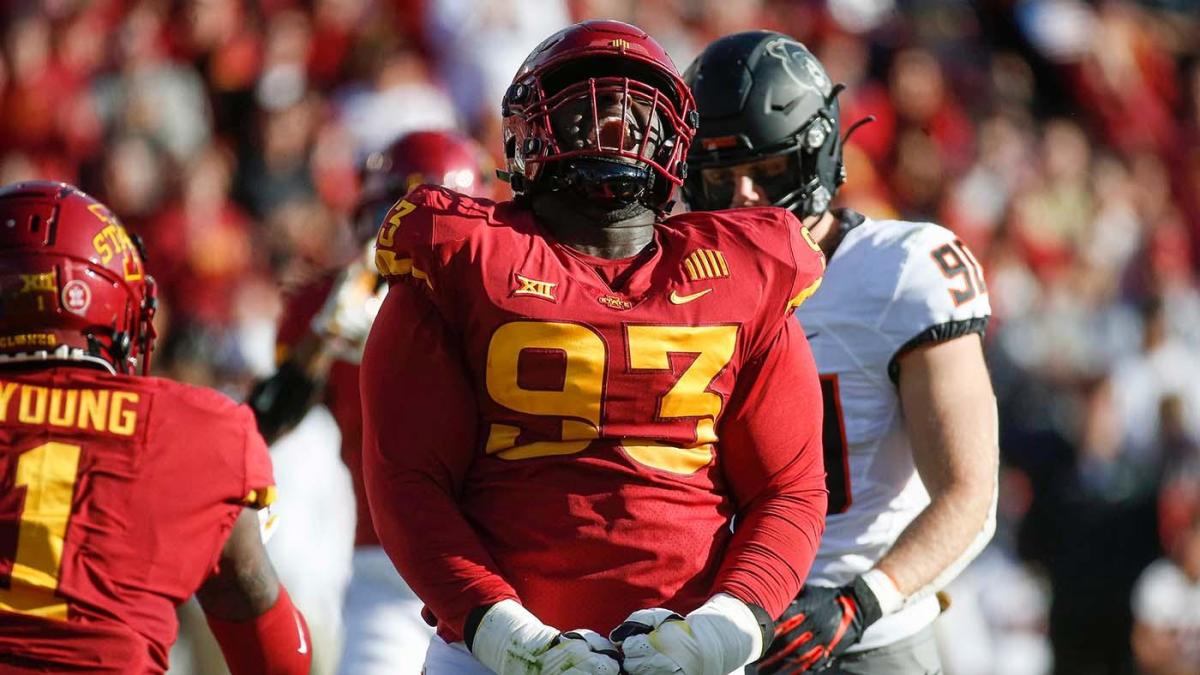 Iowa St. Cyclones
2021-22 Season Record 7-6 (5-4 Big 12) - 5-8-0 ATS - 6-7-0 O/U
Returning Starters
Offense - 5
Defense - 3
Overview
Last year was supposed to be a whole lot better. The Cyclones came into the season ranked No. 7 in the preseason AP Poll, coming off a 9-3 season, closing No. 9 in the rankings which was the highest ever and returning 20 starters. They snuck by Northern Iowa in the season opener then lost to rival Iowa the following week for the sixth straight time and it was all average after that. It was the fifth straight winning season for head coach Matt Campbell since coming to the program from Toledo which followed seven straight losing years in Ames but the once hot commodity coach is just another name at this point. Things look to be more challenging this season as a lot of the core pieces have moved on but they have showed to do more with less, finishing 8-5 in 2018 and 9-3 in 2020 with limited returnees and thus are hoping for something similar with only 8 starters back.
Offense
The offense had its moments last season but those mostly came against bad competition and the Cyclones managed 24 points or less five times. They did finish No. 35 and No. 34 in total offense and scoring offense respectively and many new faces will have a tough time matching those rankings. Quarterback Brock Purdy was very good but he has moved on and it will be Hunter Dekkers taking the snaps and while he has thrown only 43 collegiate passes, this is his third year in the system. He has wide receiver Xavier Hutchinson at his disposal as he hauled in 83 passes for 987 yards but the loss of tight end Charlie Kolar is big. Along with Purdy, the other big loss is running back Breece Hall who rushed for 1,472 yards and 20 scores. It will be up to his backup Jirehl Brock, who has had limited action and will be behind an offensive line that has to replace four starters.
Defense
The Cyclones stopped the teams they were supposed to as they allowed 10 points or less four times including a great performance against Texas while finishing No. 23 in points allowed and No. 10 in total defense but that is mostly in the past. Iowa St. has only three starters back but all hope is not lost as there are playmakers and it will be up to some key reserves to plug into the vacated holes. The linebacking corps took the biggest hit as Jake Hummel and Mike Rose, who combined for 153 tackles are gone but there is promise with experienced replacements. The defensive line will have to carry the load at least early on and will be led by defensive end Will McDonald IV who had 11.5 sacks and forced five fumbles. Replacing versatile safely Greg Elsworth II is a problem for a secondary that finished No. 11 in the nation in passing defense and overall, has to replace three starters.
2022 Season Outlook
Iowa St. outgained opponents by 116 yards per game and a disparity like that needs to produce a better record. The Cyclones lost five games by one possession as they simply were not clutch when needed as they were No. 91 on third down, converting just 36.4 percent of their opportunities. There were too many slow starts which put pressure on the defense and that could only go so far. Campbell is safe but he really needs that breakout season that has eluded him. Iowa St. opens with SE Missouri St. followed by a road game at nemesis Iowa hoping to break the losing streak. Five of the next seven games are at home but they close with two road games at Oklahoma St. and TCU sandwiched around a home game against Oklahoma. The O/U win total is 6.5 and based on the past, this should be covered but there are six games that could be more likely losses than wins.