2022 Oregon Ducks Preview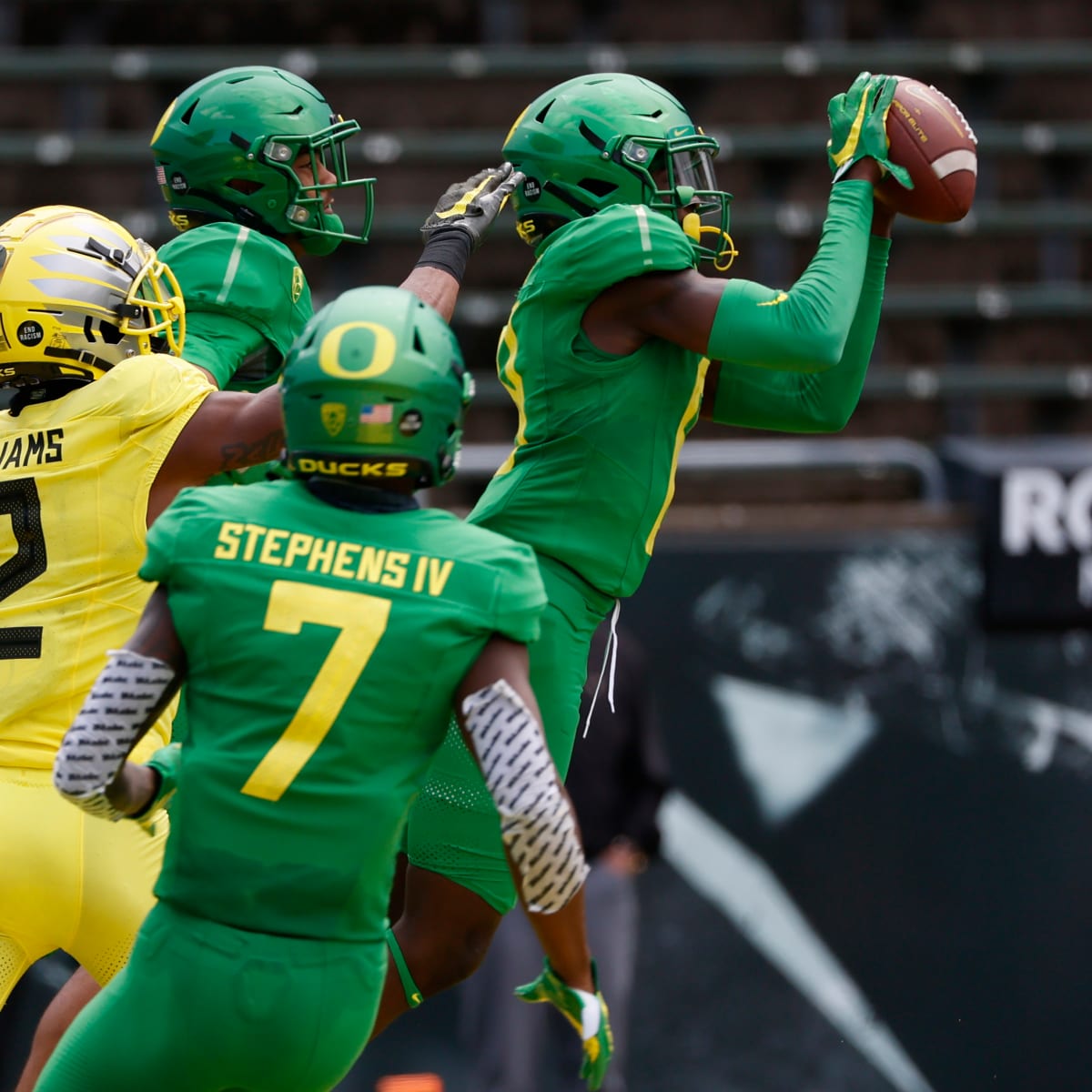 Oregon Ducks
2021-22 Season Record 10-4 (7-2 Pac 12 North) - 5-9-0 ATS - 7-7-0 O/U
Returning Starters
Offense - 8
Defense - 7
Overview
Oregon has been really good for a really long time but is still after that elusive National Championship. Mike Bellotti took over the program in 1995 and put together 13 winning seasons in his 14 years as head coach and got them to as high as No. 2 at the end of the 2001 season. Chip Kelly took over and went 46-7 in his four seasons including a loss in the BCS Championship in 2010 and he gave way to Mark Helfrich who did not miss a beat in his first two years, including another championship loss but he was gone two years later. The Ducks have taken a small step back since then and after Mario Cristobal left for Miami this season, Dan Lanning takes over after three strong years as the Georgia defensive coordinator and inherits a great situation with 15 returning starters in what looks to be another Pac 12 up for grabs. It is theirs to lose with Utah as top to bottom, the Ducks are the best of the bunch.
Offense
The offense has kind of been stuck in neutral over the last few years and last season, the Ducks were No. 54 in total offense and No. 45 in scoring offense. They had a great running game but were unable to get the ball downfield on a consistent basis as Anthony Brown threw for 2,989 yards with 19 touchdowns and seven interceptions, certainly good but not outstanding. He has moved on and in comes Bo Nix from Auburn, one of the big transfers in the offseason to get a spark going in the offense. He had his moments with the Tigers but was inconsistent at times and a change should do him good. The top receiver from last season is gone but solid transfers will surround him and his running ability helps. The offensive line is the best in the conference and will give him great protection as well as establishing new top running back Byron Cardwell who ran for just 417 yards but at a 6.8 ypc clip.
Defense
This is where it can become really exciting for Oregon as its defenses never stole the show but this one has the potential to do so. The Ducks were No. 56 in total defense and No. 60 in scoring defense and with Lanning taking over, this is the unit that will have a huge upside. Add in defensive coordinator Tosh Lupoi who spent a lot of time at Alabama and coming off three years in the NFL and we might have something special in store. His strength is with linebackers and he has them here as Noah Sewell has accumulated 162 tackles the last two seasons and will be joined by Justin Flowe who has massive potential after playing just one game last season. The defensive line has to replace Kayvon Thibodeaux but it is experienced and both big and quick to cause disruptions. The secondary is the weakness of the defense as they are young and inexperienced inside so safety help has to emerge.
2022 Season Outlook
Oregon has been ranked in the preseason in 13 of the last 14 years with six of those claiming a top ten spot and they will be on the cusp of that this season. It was another top 15 recruiting class, the fifth in a row and for a program that has so many advantages outside the football field, Oregon can flourish for a long time and Lanning can direct that with his new-school viewpoints. While the Pac 12 as a whole is going through future changes, Oregon has been and will be as steady as they come. The test starts right away with Georgia in Atlanta and Lanning against his former employer. The other roadblocks are all at home with BYU and UCLA and then they face Utah at home in the second to last game of the season which should be a preview of the Pac 12 Championship. The O/U win total is set at 8.5 and if the Ducks take care of business at home, it should be another double-digit win season.