2022 Florida Gators Preview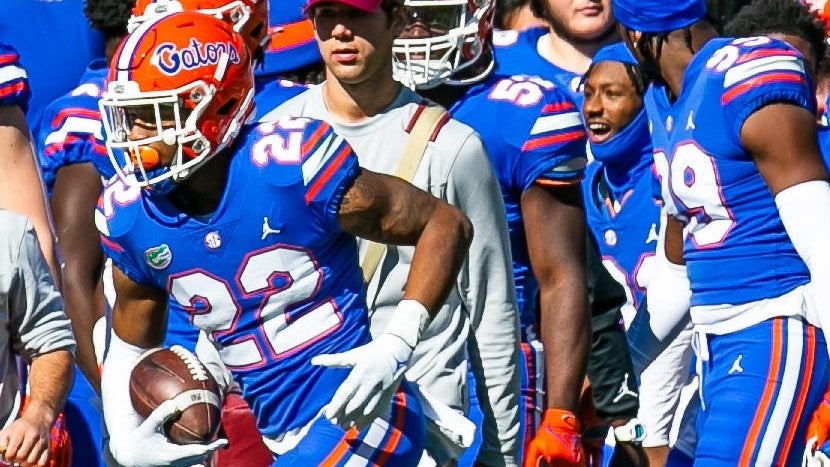 Florida Gators
2021-22 Season Record 6-7 (2-6 SEC East) - 3-10-0 ATS - 6-7-0 O/U
Returning Starters
Offense - 6
Defense - 7
Overview
It has been a nightmare in Florida since the days of Steve Spurrier and Urban Meyer roaming the sidelines as the Gators have been unable to find the right fit as head coach. It was another losing season for Florida and the word another was never in the vocabulary as it is now three losing years over the nine seasons. 2021 was especially bad as the Gators won two SEC games, the fewest since 1986 when they had a six-game schedule and went 2-4. Bill Napier takes over the helm after three unsuccessful coaching runs in Gainesville and he brings in a winning culture that he formed in Louisiana. He brought in some pieces with him and while it could take some time, the hope is that the Gators brass finally hit the home run. They have just 13 starters back but some key pieces from Louisiana came over and Florida had the No. 17 ranked recruiting class for the upcoming season.
Offense
Florida was very good on offense as it finished No. 16 in total offense but could not generate enough points and was inconsistent when it could not be. The Gators managed to score 35 or more points six times, but just once over its last six games, against FCS Samford, and that led to the overall demise. Napier brings in a high powered scheme and he turns to Anthony Richardson to lead the offense. He was average in mop up duty last season behind Emory Jones but his abilities should make him flourish in this system. Florida lost its leading receiver in the transfer portal but has Justin Shorter to move into the top spot with plenty of depth after that. The running game has to be rehauled as the top three rushers are gone but this is another position where depth in massive. The offense will lean on a line that showed impressive progress in the spring and will be sound.
Defense
The defense improved from 2020 but was still not every good compared to previous years. The Gators finished No. 73 in scoring defense and to say they gave up late in the season would be fact as exemplified by the 52 points allowed to Samford. The defensive line was awful against the rush and mediocre getting to the quarterback but three veterans are back in what looks to be a good situation for improvement in those areas. The linebackers can pick up any slack even though they lost their best player to transfer as Florida gets back its 2020 leading tackler Ventrell Miller who missed almost all of last season and two of the top four leading tacklers are back. The passing defense was good as it finished No. 36 in yards allowed but a lot of that was due to teams running so much. The Gators had only nine interceptions which was tied for No. 80 and that has to vastly improve.
2022 Season Outlook
Two SEC wins will not cut it again and we can pretty much guarantee that is going to improve as previous head coach Dan Mullin lost his team and Napier is changing the culture for the good, at least that is the plan. If spring camp showed anything, the players are buying in. It is a very interesting schedule for the Gators in 2022 and one that could greatly benefit a team going through changes. Six of the first seven games are home as Florida opens with a brutal test against Utah and then hosts Kentucky in a revenge game before a cakewalk against USF. The Gators travel for the first time to Tennessee before three more at home, most notably LSU in another revenger. The back half is difficult with road games at Texas A&M and Florida St. and the annual neutral game against Geogia. The O/U win total is 7 and this should be a clear over thanks to the early favorable slate.